SMITH AND SONS BOOST CLATTERBRIDGE CANCER CHARITY APPEAL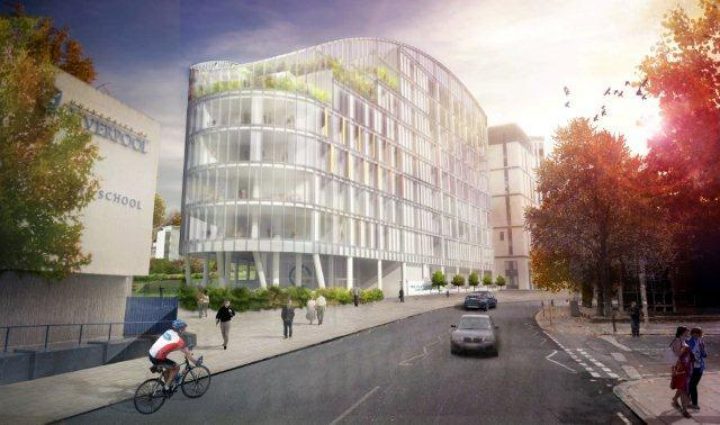 Leading Wirral property consultants, Smith and Sons, has donated a sizeable amount to The Clatterbridge Charity Cancer appeal.
Partner at Smith and Sons, Sean Seery, presented the cheque to managers at the centre which relies significantly on public and private funding. The charity has recently launched a £15m charity appeal to help deliver a new specialist cancer hospital in Liverpool, bringing together care for blood cancers and solid tumours for the first time in the city. The fund will also add significant investment in the Wirral hospital whilst providing better and safer care for the most unwell cancer patients. Realising the target will mark a huge leap forward for cancer research and clinical trials in the region.
Sean Seery explained: "We are always keen to support local charities where possible. Clatterbridge is a hugely important local facility that provides fantastic care to local people affected by this terrible disease. Being able to help boost their current campaign is a real privilege."
Christine Done, Appeals Manager at the Clatterbridge Cancer Charity said: "Thank you for the amazing donation. We are delighted that Smith and Sons chose to support The Clatterbridge Cancer Charity with this wonderful contribution to our funds".
"We are raising money to support the Centre's ambitious plans to transform cancer care for a population of 2.4million people across Merseyside and Cheshire. Your fantastic support takes us one step closer to that goal which means we will be able to offer more patients the chance of life saving clinical trials and deliver specialist cancer treatment as close to home as possible for all our patients."