RONS PLACE SAVED AT LATEST SMITH & SONS AUCTION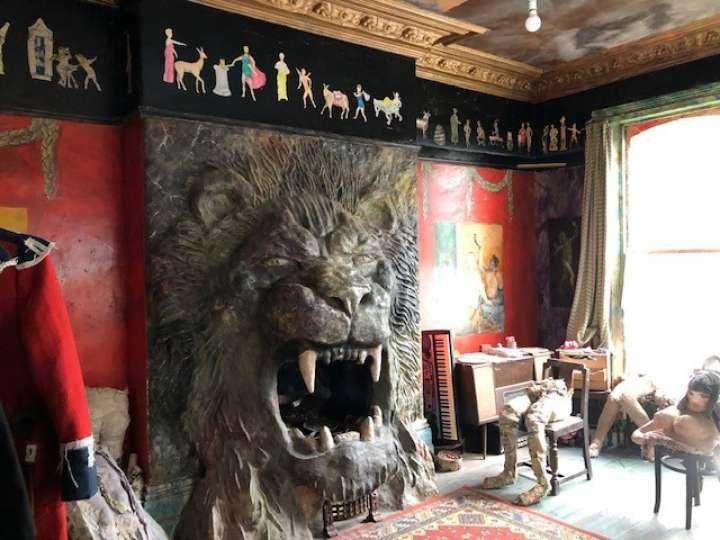 'Ron's Place' the wonderful and unique home of artist and eccentric, Ron Gittins, has been saved as part of a fund raising campaign to protect and preserve the Wirral-based property.
The large house on Silverdale Road in Oxton was featured in the latest Smith and Sons auction. Currently split into four flats, the ground floor was home of the late Ron Gittins. Upon his passing in 2019, his home unearthed three decades worth of personal artworks, sculpture and more, covering the floors, ceilings and walls.
Campaigners have worked tirelessly to save the property and it was only on the morning of the auction that a last minute benefactor stepped in to help fund the purchase.
Chris Johnson, Auctioneer at Smith and Sons commented: "Ron's Place was inevitably the most talked about lot in the auction, attracting extensive media coverage from local and international press. Ron Gittins had passed in 2019 and his home, along with other apartments in the building, was owned by the landlord who eventually decided to sell the property using the auction room for a transparent and straight forward sale.
"We were really pleased to see Ron's Place saved when an anonymous benefactor stepped in to help make the purchase happen and retain the building and it's amazing content. The building sold for £335,000 against an original guide of £325,000 - £350,000.
"Bringing properties to auction focuses the mind and brings a sense of urgency which is often helpful to both buyers and sellers. This was definitely the case here and we're pleased supporters and campaigners were able to save this property, showcase this important work and utilise the rest of the building."