AUCTION ROOM INVESTMENT REMAINS BUOYANT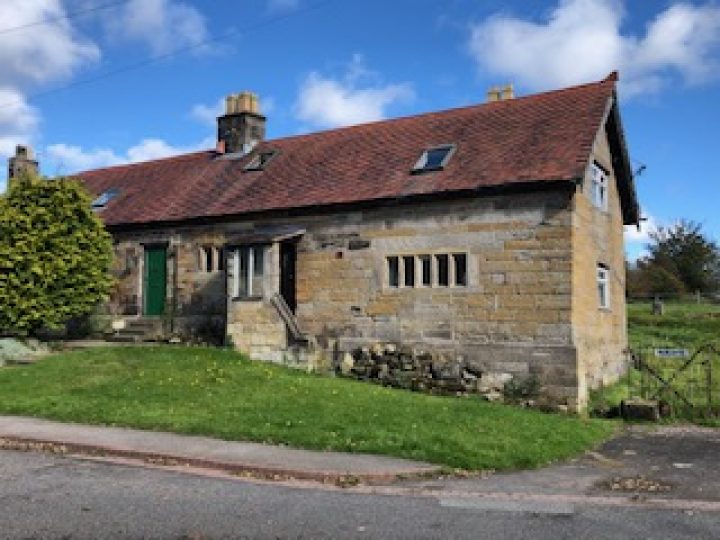 As the pandemic continues to dominate the headlines and lockdown measures tighten, investor confidence in the regions property market remains surprisingly high with anticipation surrounding Smith and Sons Christmas property auction.
The auction includes 20 promising Wirral-based lots including a number of exciting development opportunities as well as properties ripe for refurbishment and onward sale or the option to retain as an investment.
Chris Johnson, Auctioneer at Smith and Sons commented: "Purchasers are keen to take advantage of both the current Stamp Duty holiday which is due to finish in March 2021 and also the high yields available on both residential and commercial investments."
The December catalogue contains a wide selection of residential and commercial investments, properties for upgrading and refurbishment and a site suitable for storage and garaging.
Of particular interest will be a sandstone barn situated in Storeton Village guided at £200-225,000. This is ripe for refurbishment and extension to create a lovely family home. It is set in extensive gardens in a rural setting and is an ideal opportunity for owner occupiers or builders to create a home to their own requirements.
A care Home in Vyner Road South, a sought after and exclusive residential area of the Wirral, is offered at a very realistic guide price of £250-300,000. It comprises 17 bedrooms and could be refurbished for continued care use or residential purposes. Alternatively the site could be redeveloped subject to obtaining the necessary Planning Permission.
The freehold of five retail units at the Cherry Tree Shopping Centre in Liscard Town Centre have an estimated rental value of over £35,000 pa and are guided at £150/175,000 offering an extremely high yield in an established retail position.
Chris continued: "All properties offered at this auction are set at realistic guide prices and worthy of inspection. We will be arranging viewings to comply with social distancing measures in force at the time and videos of the many lots will be on our website at www.smithandsons.net
"The online method of auction enforced upon us earlier in the year has proved successful with purchasers able to bid online, by phone or proxy from the comfort and safety of their home, office or nearest internet connection.
"The level of prices achieved in September, many of which were in excess of the guides, indicates that the auction method of sale remains popular mainly due to the transparency and certainty of the bidding process and the defined timescale under which the Auction is conducted. This is welcomed by both buyers and sellers with no last minute delays or complications."
Details of how to easily register and bid are included in this Catalogue under "Six steps to online bidding". If in doubt or you have any queries, Annette Shelley, our Auction Manager will be happy to help on aas@smithandsons.net
For further details of any of the Lots, to arrange a viewing or to discuss bidding, please ring the office on 0151-647 9272 or email aas@smithandsons.net