AUCTION HOUSES TAKE SALES ONLINE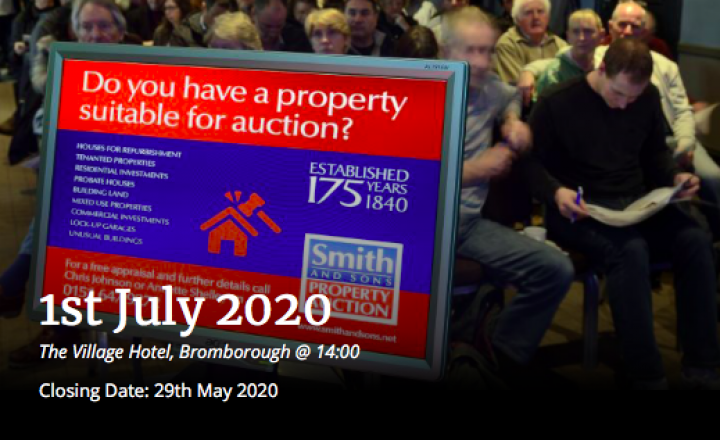 Auction houses across the UK are at least temporarily stepping away from traditional face to face gatherings in auction rooms, switching to an online sales platform as the property market adapts to new working practices in the face of Covid-19 and to meet government guidelines regarding social gatherings.
Smith and Sons next auction in July is likely to be held online using live streaming, proxy bidding and remote bidding only.
Chris Johnson, Auctioneer at Smith and Sons explained: "We are working with our online partners to ensure we have the necessary infrastructure in place to hold our auctions online. In doing this, we are protecting not only our own staff but those attending, following and implementing government guidelines, as together we attempt to halt the spread of coronavirus.
"Many auction houses already hold sales online and telephone and proxy bidding has always formed part of the process. As with many other ways of life, the pandemic may well alter the way we hold sales in the future, however, a physical gathering has always been the preferred route at auction to generate competitive bidding and obtain the best price for our clients."
Sellers can contact the auction team to discuss a potential sale of their property by emailing aas@smithandsons.net An inspection can then be arranged and the process managed via telephone and email.
It's likely that videos of each lot will be viewed online when physical viewings are not possible.
Chris continued: "We continue to operate as full a service as possible and welcome enquiries to enter a property into our July auction. We will continue to monitor the situation closely and adapt to circumstances, introducing new measures as necessary in the coming weeks and months."